Black Friday may have had its start in the United States, but it has become very popular in Europe in recent years. Each year, Black Friday sales reach a new peak as more retailers and countries participate in the famous American style shopping frenzy. Consider that in 2015 only 9% of German consumers participated in Black Friday shopping. In just 2-years time by 2017, 43% of German consumers engaged in shopping during the Black Friday sales while this number surpassed 50% after the pandemic. In 2021, the Black Friday revenue reached $1.22 trillion in sales, 17% of which occurred online while the rest 83% was generated within the brick & mortar stores, according to Insider's Intelligence report. That's why in this post we gathered a great list high converting Black Friday strategies for retailers, to inspire your upcoming Black Friday campaign.
How successful is Black Friday?
As mentioned, in 2021, Black Friday retail sales surpassed $1 trillion US dollars in the United States alone. In Europe, the UK leads European retail sales with total expending spending for 2022 of around £8.81 billion (Statista).
Is Black Friday profitable for retailers?
Black Friday can be profitable for retailers. A winning Black Friday campaign with offers can lure shoppers to your site and sell more products — hence increasing profits, despite lowered prices. The key is reaching your customers before the big event and keeping them engaged with your brand.
Benefits of Black Friday for retailers
Aside from the expected sales increase, there are multiple benefits to participating in Black Friday for retailers.
Increased traffic and sales due to Black Friday campaigns.
Gaining new consumers through offers, social media buzz, giveaways and more.
Incremental sales via promotions, discounts, etc.
Reduce seasonal inventory, since early shoppers are looking for a great deal. This means they are likely to purchase products from past seasons at a discounted price — the perfect chance for you to move your older inventory items without compromising your brand.
How do retailers prepare for Black Friday?
2022 will bring one of the most challenging Black Fridays of our lives. Retailers need to take additional actions in multiple dimensions so as to inspire consumers to trust them this odd year. You can read more on how to prepare for Black Friday 2022 here
Start marketing your brand early to reap more sales and engage customers with emails, blog posts and in-store specials (if brick and mortar).
Integrate and personalize your Black Friday Marketing campaign to tailor it to your targeted audiences. For example, for returning customers, suggest products that are on sale or bundles that other customers with similar interests have bought.
Set a countdown clock to create urgency for sales that are both starting (to create anticipation and excitement) and for sales that will soon be ending (such as an early bird sale, etc) which creates a sense of FOMO.
Use an omnichannel approach. Despite proven benefits, the majority of retailers today have not adopted omnichannel marketing and selling. This means missing out on sales. Read on to learn more about why omnichannel marketing is a must for your brand.
10 Creative Black Friday Strategies for leading Retailers
Black Friday Retail Strategy #1:
Run an omnichannel Black Friday campaign
Many consumers prefer to conduct their research online and purchase in-store, or vice versa. A smooth transition between online and physical stores, desktop or mobile, is a must to avoid customer frustration and lost sales.
An example of a brand with a stellar omnichannel holiday campaign is Disney. First, vacationers start out on Disney's mobile-friendly website, where visitors can design their custom-made dream holiday plan within the My Disney Experience account. When visitors arrive at the Disney destination, they can link the My Disney Experience account to a smart wristband called the 'MagicBand'. It contains a touchpoint sensor and grants visitors directions and access to theme parks, hotels, and attractions that visitors have planned for the trip.
How: Running an effective omnichannel marketing campaign to work requires a robust CRM capability. One that tracks your customers across various stages of their purchase lifecycle, which provides you insight on when to best engage with each customer. A marketing automation platform, such as ContactPigeon, centralize all customer interactions (e.g., web behaviors, campaign interactions, eCommerce transactions, etc) in a single repository. The customer data captured within the platform in order to run segmentation and trigger marketing messages automatically.
Black Friday Retail Strategy #2:
Create mixed product bundles to increase profit margin
Product bundling works because it gives shoppers a sense of getting a great deal. Furthermore, bundled pricing allows retailers to bundle high-margin products along with ones that are low-margin to increase profitability. A win-win for both sides.
How: Consider which products go well together from your product offerings and create the bundle based on products that are complementary to each other (e.g., matching top and bottom, products frequently bought together, etc).
Black Friday Retail Strategy #3: 
Contact your subscribers on a daily basis during the Black Friday week
During the days leading up to Black Friday, shoppers are flooded with offers discounts, giveaways and more. To stay relevant, it's important for your brand to keep up the frequency of the touchpoints and be more creative in your messaging.
Communicate valuable information about your sales offer early on with clever content to convince consumers to shop from your brand.
How: Use an automated marketing platform to send personalized emails. You can include countdown clocks for sales beginning and ending, or special early bird deals such as gift with purchase or additional discounts, etc.
Black Friday Retail Strategy #4: 
Create special BF-themed exit intent pop up
Set up an Exit-Intent Popup and catch customers before they leave! While exit intent works primarily on desktop browsers, don't forget that desktop accounts for ~40% of sales.
How: Use Black Friday graphics to lure shoppers into staying on your site with great deals. Try something like: "Save 20% off your order NOW!" to see an increase in conversions.
Black Friday Retail Strategy #5: 
Create a Smart Product Recommendation workflow based on products seen
This workflow will help you re-engage the vast majority of Black Friday traffic that viewed a product but didn't convert, with monthly/weekly personalized product recommendations.
How: Tackle Browse abandonment by using an automated marketing platform. This way, you can suggest personalized product recommendations to shoppers via cross-selling or up-selling based on the products they have viewed but not purchased. The workflow can start from the Black Friday period but can continue into the holiday season or even beyond.
Black Friday Retail Strategy #6: 
Create a Repurchase reminder automation workflow for each participating product
This workflow will help you re-engage with the customers a few weeks/months later with a relevant message, thereby extracting more value from your Black Friday marketing investments.
How: For products bought over Black Friday, create reminders via pop-ups and emails using an automated marketing platform. This works great with products that have a short to medium lifetime cycle.
Black Friday Retail Strategy #7:
Write 3 blog posts featuring 3 awesome upcoming BF deals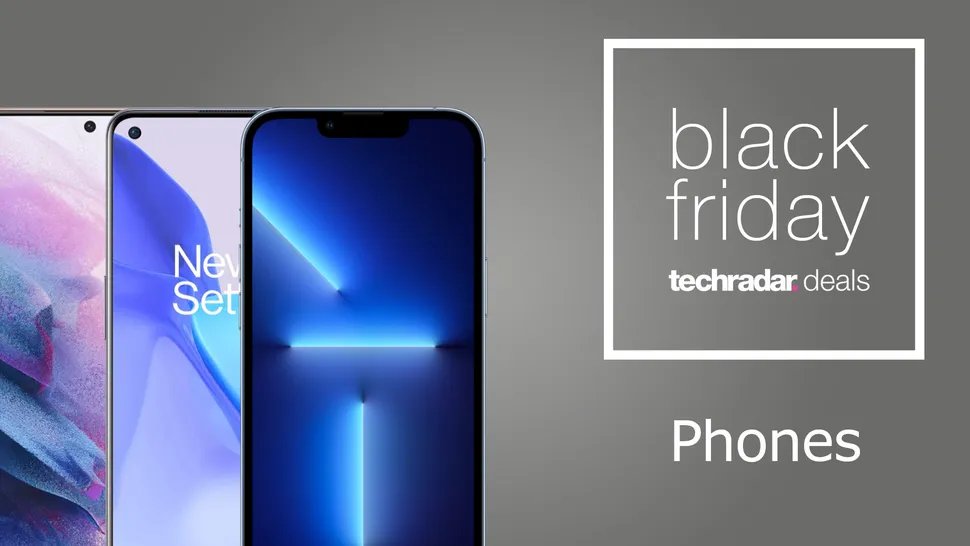 Drive potential shoppers to become enticed and more engaged with your brand and, ultimately, to shop from your brand on Black Friday!
How: Provide subscribers with relevant and valuable information about your Black Friday sales. This will make them feel as though they are getting the inside scoop on the upcoming sales — a token of gratitude for their loyalty to your brand!
Black Friday Retail Strategy #8:
Giveaway a Black Friday freebie to every order over €X/£X to increase AoV
The average expected basket size for Black Friday 2022 in the UK is £283, +25% higher than in 2021. That means that optimizing your Average Order Value could make a bold difference in the total sales.
How: A freebie should ideally be a tangible object so as to create positive sentiment for your brand. Two effective and creative ideas to find the correct value for money freebies for your venture could be :
a. Browse marketplaces like Alibaba Express to spot interesting & branded bulk accessories
b. Ask your designer/marketing team to create collectibles like cool stickers or objects which are relevant to your core business and useful or fun for your buyer persona. 
Black Friday Retail Strategy #9:
Schedule daily social media posts in November to increase organic engagement & warm up the algorithm.
Social Media posts are free so every brand should use them although organic engagement declines over time, as algorithm change. However, new social media networks like TikTok always make the game more interesting and every brand could also use a combination of both organic & promoted posts to achieve maximum exposure, reach & engagement.
How: Use a spreadsheet or a Social Media Planning tool to create an engagement plan. Don't forget to be data-driven so make use of your historical data first!
Black Friday Retail Strategy #10:
Invest in micro-influencers
Micro-influencers could have between 1k to 10k followers but they potentially could skyrocket your local engagement.
How: Make a list of your local micro-influencers and get in touch with them to get their pricing. If they are affordable, coordinate a plan of daily shoutouts and stories from your stores
6 Black Friday Retail stats in EU and UK
UK Black Friday Stats
In a recent poll by McKinsey & Co, only 19% of people in the UK participated in Black Friday in 2015, while over 50% participated in 2017.
The same poll shows 37% of Brits budget between 200 and 300 pounds for Black Friday purchases.
In 2018, the total spent online retail sites on Black Friday in the UK totaled £1.49bn ($1.8B).
From 2017 to 2018 Brits increased spending on Black Friday by 7.3%.
Most of the spending in the UK happened on Black Friday, not the week leading up to the main event.
Over 3/4 of retailers in the UK participated in Black Friday promotional campaigns during the week of Black Friday in 2017 — many starting as early as Halloween!
EU Black Friday Stats
Of the Black Friday shoppers in France, 62% of buyers are women, 38% are men, and the most active age range is between 25 and 34 years old.
Clothing represents more than a third of all sales.
Black Friday has grown in popularity across the world, with an average 117% growth rate in the past 5 years. France, Italy, and Germany have shown a significant jump in Black Friday weekend revenues.
Tip: Discover more interesting insights and more than 80+ Black Friday Statistics in this article of ours.
Other useful Black Friday resources for eCommerce Retailers
In conclusion
Every savvy retailer needs to take advantage of the Black Friday trends nowadays. It is an excellent opportunity to earn repeat customers and gain new ones. By being prepared ahead of time, creating your Black Friday marketing campaign, and using our list of creative Black Friday strategies for retailers for your own brand, you can make a top-notch Black Friday marketing campaign to outrank all other retailers!
All you need is some ideas like the Black Friday marketing strategies above, an execution plan, and invest a bit of time. This is how you can work most effectively and see the best results from the efforts of your Black Friday campaign.
---
Like this? Check out our Top 5 Black Friday Marketing Automation Scenarios for Holiday Success.